Welcome to Wickton Red Devon Stud
The Wickton stud has been put together in 2016 following our ceasing dairying after 22 years. We had previously bred Pedigree Herefords in the UK and New Zealand, however we recognise Red Devons as being one of the few traditional beef breeds that has remained true to type and ideally suited to our AsureQuality Certified Organic Farm. To that aim we have been fortunate to purchase females from consistent cow families and an outstanding 5 year old foundation sire Woodlands Croyde to complement them.
The stud was initially formed to run alongside an Organic dairy heifer grazing enterprise for grazing management, but ultimately it will be a 25-30 cow self contained herd, source of Organic beef for local sale. As with our Organic Friesian dairy herd just sold we will be aiming to produce resilient cattle, good grass converters but also easy to finish. With help from the society and various breeders we have a good foundation with which to move forward and are excited by the breed's potential prospects.
Contact Details:
Stephen & Angela Harris
Email: savkharris@yahoo.co.nz
Phone: 07 827 2236
Mobile: 027 426 8734
Location: Maungatautari Road
RD 2, Cambridge 3494
Visitors always welcome,
we are only 3kms off State Highway 1.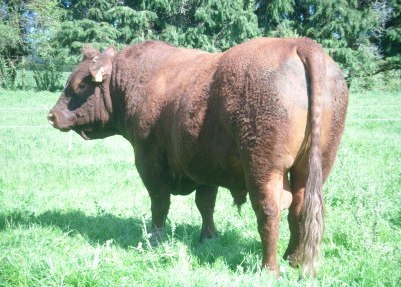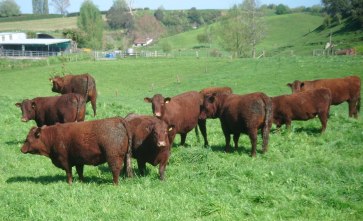 Number of Cows
3 cows 12 bulling heifers
Number of Stud Sires
Two
Size and Contour of Farm
46 Effective Hectares of sand based river terrace on the side of Lake Karapiro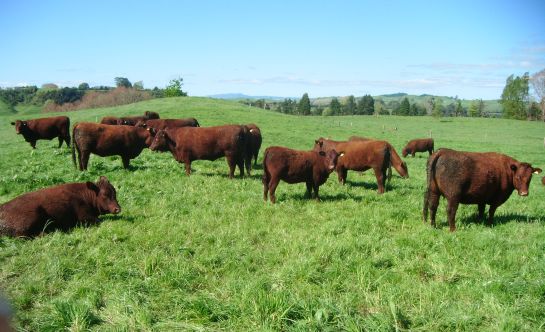 Date of Annual Stock Sales
Not applicable at the moment but the aim is prime finished beef with potentially a select few heifers and bulls as well sold privately
Other Farming Activities
Organic dairy heifer grazing
Natural or AI Mating
Natural and AI
---
Semen for Sale
Born 26/03/2006
---