The Red Devon Breed in New Zealand is represented by the New Zealand Red Devon Cattle Breeders Association. An annual general meeting is held every year in different towns or cities, to allow breeders to meet new members and view herds not previously seen. The Association is run by a council which is accountable to the membership. Performance Beef Breeders handles all the registrations of cattle and members, plus performance recording with Breedplan.
Calves are recorded and registered at birth. The breeders have the option to change the registered status of their animals at any time to Commercial. However once the animal status is changed to Commercial neither the animal or it's off spring can ever be fully registered again, thus culling out those animals which may be inferior or have some other undesirable traits, as well as helping to maintain the high standards within the breed.
To be eligible to register Red Devon cattle or to have them transferred to your stud, you must be a full member of the Association and be actively breeding Red Devon cattle. The Association encourages full birth and performance recording of all herds in the Breedplan system, to maintain the purity of the Red Devon breed.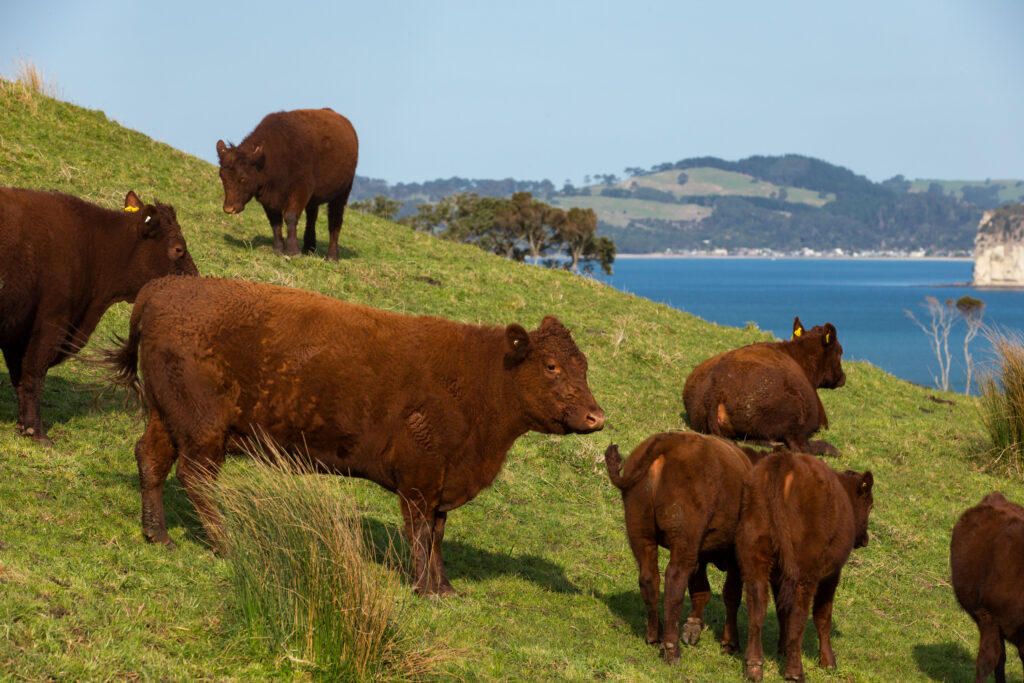 The objectives of the association are:
To maintain the quality and improve the breed of Red Devon Cattle in New Zealand.
To collect, verify and publish information relating to Red Devon Cattle.
To offer prizes for Red Devon Cattle; to ensure the representation at important shows in New Zealand or abroad, of the best specimens of the breed; and to contribute towards the expense of the carriage of animals recommended for exhibition by the Association.
To co-operate with any other Society having similar objects and to procure from and communicate to such Society, such information as may seem likely to promote the objectives of the Association.
To promote, superintend and advise upon sales privately or by auction; to make any regulations and by-laws for the Governance of the Association and generally to do all other such lawful things as may be incidental to the above objects, or any of them and may be calculated to protect and further the interests of breeders of pedigree Red Devon Cattle.
When purchasing cattle Registered with The New Zealand Red Devon Cattle Breeders Association, Registration status and pedigree can be found on the Red Devon internet solutions register. If purchasing younger cattle that may be registered, or any cattle that may be eligible for registration, record their ear tag numbers. If in any doubt contact the Secretary for clarification before purchase.