Red Devon Cattle have played a major role in the development of several composite breeds such as the Afrikaner, Droughtmaster, Shaver Beefblend and even the Japanese Wagyu cattle. Because of the characteristics or traits of the Red Devon it will complement the weaknesses in other breeds and produce the perfect hybrid whether it is through the introduction of cows or bulls to your herd. Whether in the Beef or Dairy Industries….
Red Devon bulls will
Increase the fertility of your herd.
Sort out any calving problems, especially with heifers.
Increase growth rates of your calves.
Allow you to market your cattle sooner with higher yield.
Improve the temperament of your herd.
Increase marbling in your cattle.
Give your cattle more resistance to disease, cancer eye, bloat etc.
Increase the longevity of your herd.
Make your cattle better foragers.
Make your cows better mothers.
Give you slightly smaller, low maintenance cows.
Give you a more efficient operation.
Make your work a lot easier and safer.
Increase your profit margin.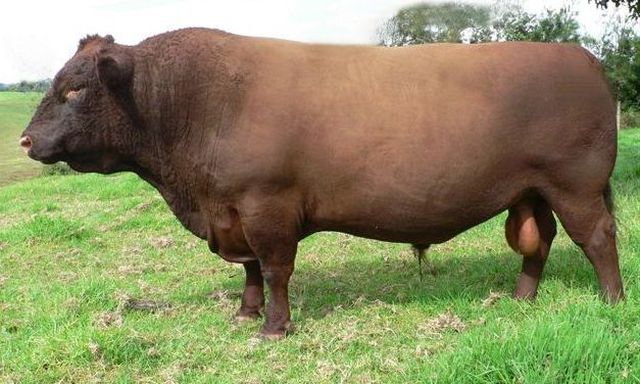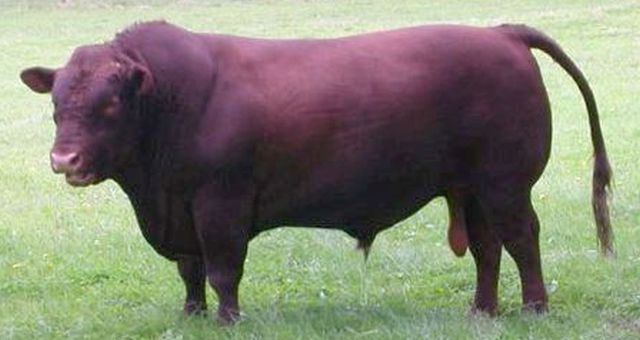 Photographs of Red Devon X calves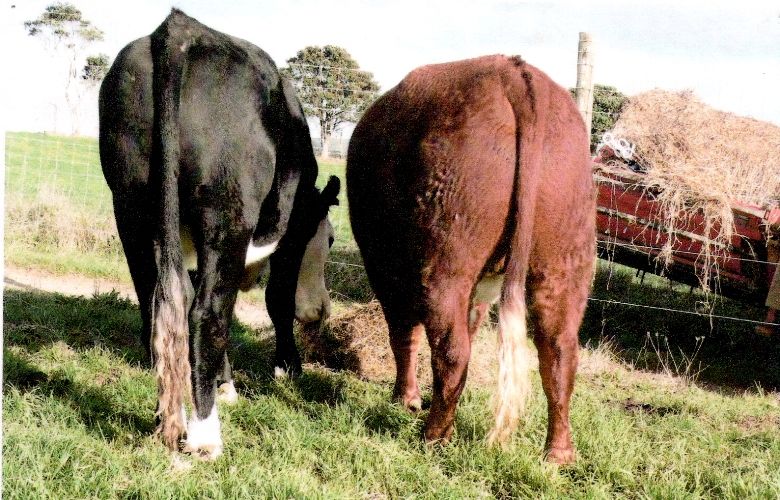 HerefordXFriesian (left)
DevonXFriesian/Jersey (right)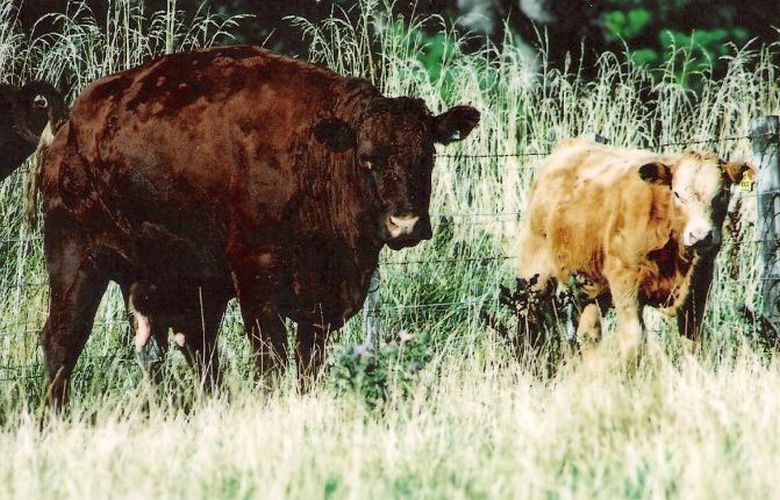 CharolaisXDevon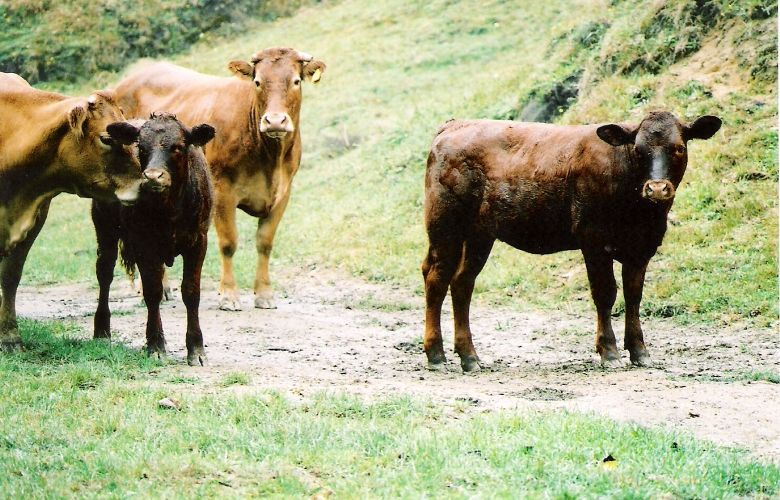 DevonXLimosin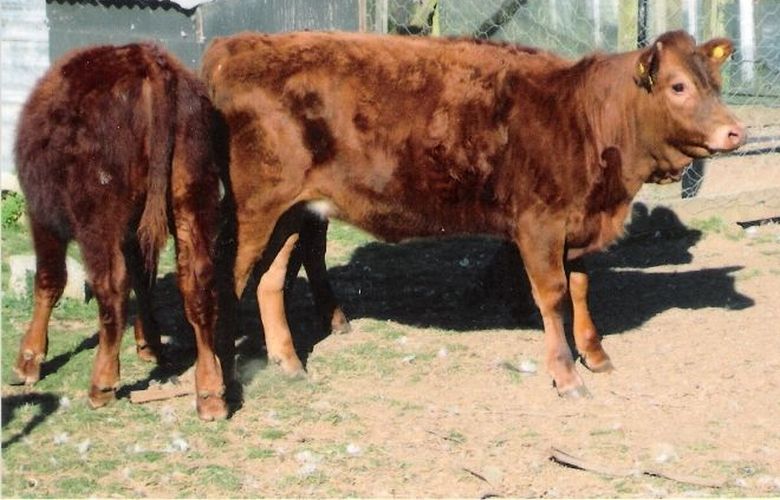 DevonXHereford (left)
DevonXJersey (right)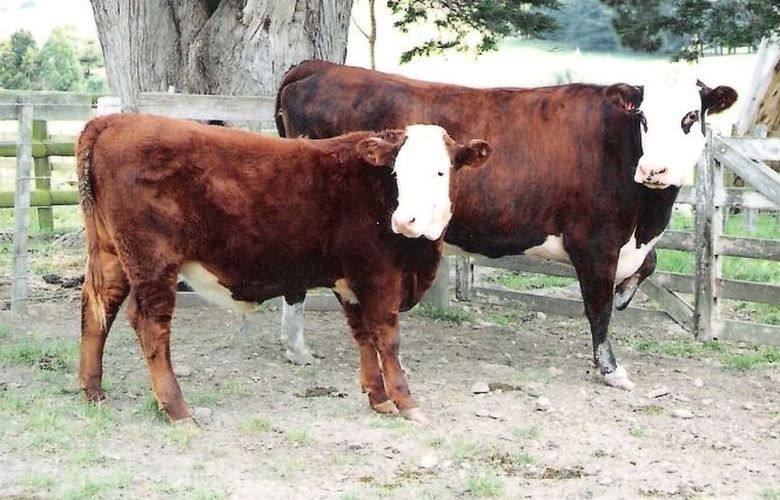 DevonXHereford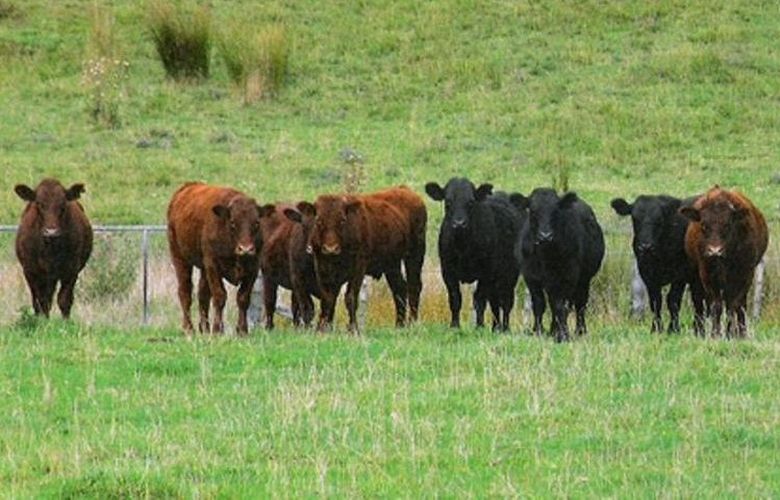 DevonXAngus