Welcome to Kaipapa Red Devon Stud
Established in 1982 using polled stock from both the Mahoe Stud of Reg Boyd and the Gilbred Stud of Darcy Gilbred. With one exception polled bulls have been used since the stud was founded.
Our aim is to breed quality polled stock and sell breeding stock to increase the number and popularity of the breed paying attention to the Devon traits e.g. Calving Ease, Docility, Fertility, Colour etc.
Contact Details:
Alan and Joy Hargreaves
Email: alanandjoy.harg@xtra.co.nz
Phone: 09 420 2063
Location: Wilson Rd, RD 1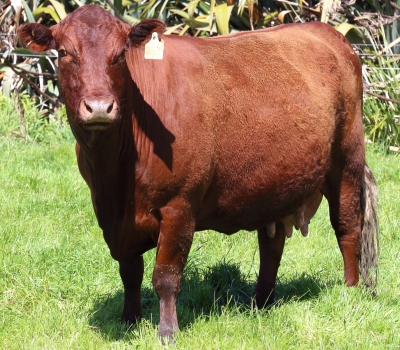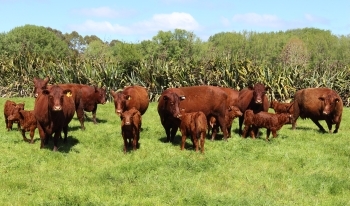 Number of Cows
21 Breeding cows.
Number of Stud Sires
One
Size and contour of farm
22Ha level to easy hill.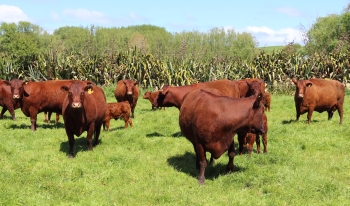 Date of Annual Stock Sales
All stock sold by private sale usually around 10 Bulls and 8 Heifers.
Other farming Activities
Up until 2016 Horticulture 1.5 Ha.
Natural or AI mating
Natural