Welcome to Millstone Red Devon Stud
Millstone Stud was formed with the registration of approximately 30 heifers and cows sourced from Graeme Dyke, subsequently cattle have been added from Kevin Fletcher and Wayne Aspin. Cattle have to compete with 1500-1900 sheep and are run under commercial conditions.
Millstone puts emphasis on growth rate and structural soundness. All cattle are recorded on breed plan for birth weight, 200, 400 and 600 day weights. All females are spring calved and calve at 2 yrs of age. Males are left entire and the best are sold as bulls into dairy and beef herds.
CONTACT DETAILS:
Heughan Gordon
Email: hcgordon@xtra.co.nz
Phone: 06 874 6195
Mobile: 027 874 6195
Location: Waimarama Road, RD 12, Havelock North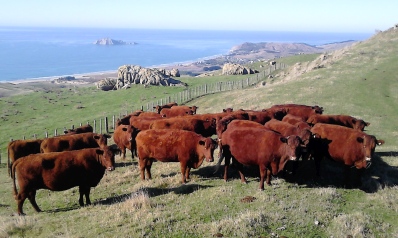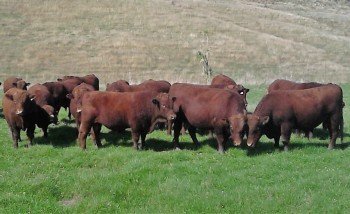 Number of Cows
100 to bull 2016
Number of Stud Sires
Four
Size and Contour of Farm
260 ha plus 60 ha lease, coastal hill country prone to dry summers. Limited cultivatable area used for lamb fattening and wintering weaner heifers.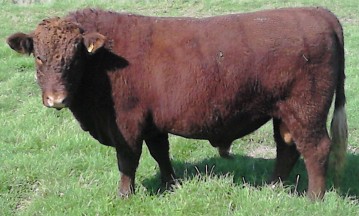 Date of Annual Stock Sales
Approximately 30 bulls retained for private sale, low birth weight bulls sold as yearlings for dairy service bulls, balance as rising 2 yr for beef herd sires in May, or processed for meat. No surplus females available until 2017.
Other Farming Activities
Approximately 1500 commercial ewes are farmed along with 250 stud Poll Dorset and South Suffolk ewes, male progeny sold as rams.
Natural or AI Mating
Natural